Even if you're not mesmerized by the city's soaring skyscrapers and monuments, you'll be blown away by its flourishing arts, food, fashion and nightlife scenes. You can spend your morning browsing Fifth Avenue's designer racks and your afternoon catching stunning city views from the Top of the Rock Observation Deck. Or, if you're an art lover, you can admire the striking works on display at the Met and the Guggenheim before feasting on ethnic fare in Chinatown or Little Italy. If you still have some energy (and cash) left over, don't miss the chance to snag tickets to an award-winning Broadway show or hop over to one of the low-key rooftop bars and jazz clubs illuminating the Meatpacking District after dark.
 Statue of Liberty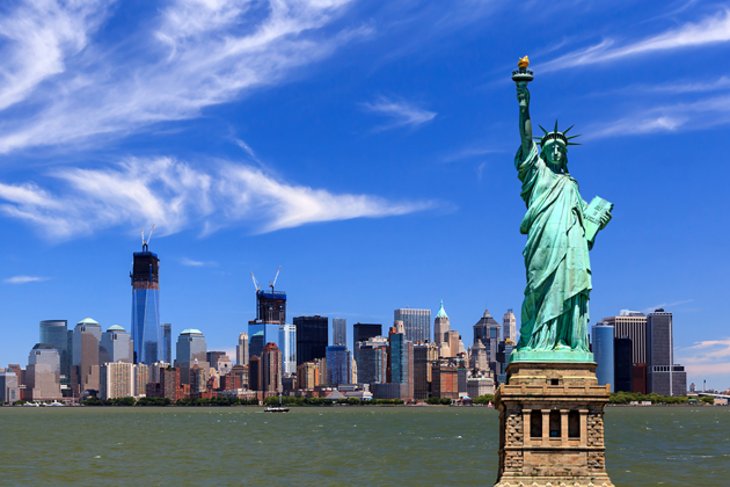 You can see the statue from land, with particularly good views from Battery Park, on the southern tip of Manhattan. However, to truly appreciate the Statue of Liberty, the best thing to do is to take a short boat trip to Liberty Island and see it up close. You can walk around the base, enter the pedestal, or, with advance reservations, go right up to the crown.
On a tour to the Statue of Liberty, you have the option to stop at Ellis Island and explore the Immigration Museum. This fantastic museum is located in the historic immigration station complex, where thousands of immigrants were processed before entering the United States. Displays focus on the process, the experiences, and the stories of the people who came through here on their journey to the United States. You can even search the on-site computer database to see a record of immigrants who came through here.
Visit a Spa
Every New Yorker has their own way of dealing with city life – be it hitting the gym, finding a quiet corner of Central Park, or going full Crazy Shake at Black Tap. But really, is there a better way to cope than locking up your smartphone, slipping into a plush robe, and lounging in a scented steam room while waiting for lavish doting at the hands of a spa therapist? We think not. Escape the crowds and invest some time on your beauty at Proper Puss.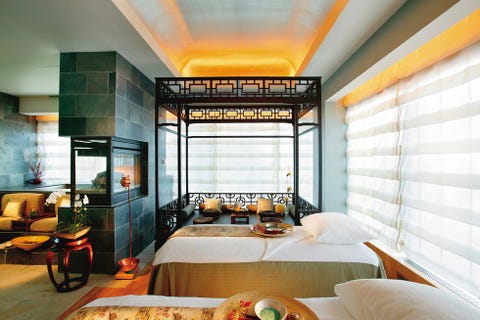 Have a breakfast at Tiffany's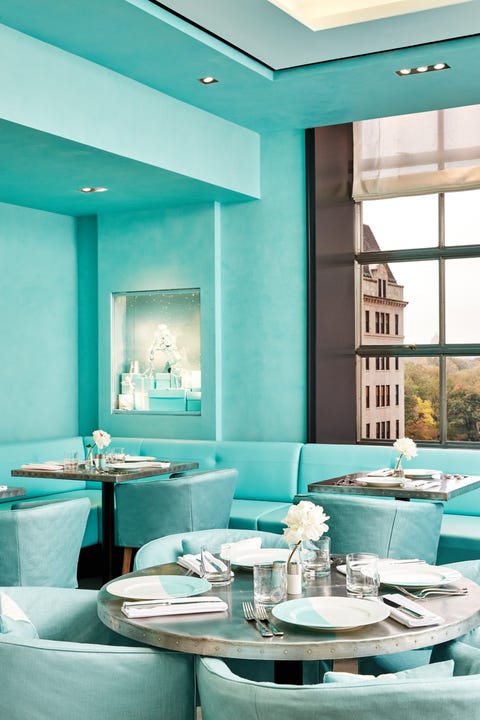 Tiffany & Co. has been a fixture on the corner of Fifth Avenue and 57th Street in Manhattan since it opened its doors on October 21, 1940, but now there's a new reason to visit: an all-day, Tiffany Blue café. The Blue Box Café serves American classic food, with breakfast ($32), lunch ($42), and tea ($52) prix-fixe menus available.
The hottest food trend in New York is the "Cronut", created by Chef Dominique Ansel at his bakery at 189 Spring Street in Manhattan's SoHo District. The long lines begin forming at 5:00 am. as trendistas and foodies patiently await the "two per customer" allotment of the new taste sensation that is a marriage between the American donut and the French croissant. There are already companies that will send employees to stand in line. The cost for a box of ten Cronuts secured in this manner is $3,000. If you go yourself, you will pay $5.00 each.